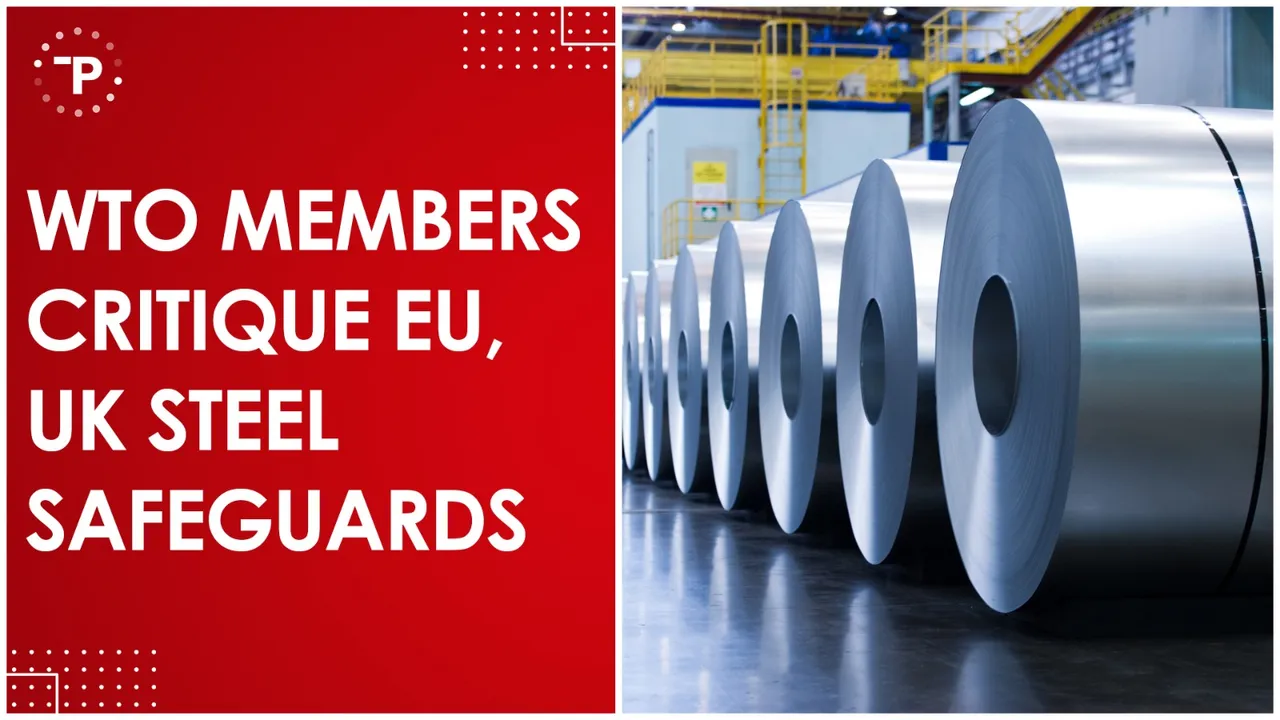 Several World Trade Organization (WTO) member countries, including India, Switzerland, Russia, and Japan, have voiced criticism regarding the safeguard measures imposed by the European Union (EU) and the United Kingdom (UK) on specific steel products, contending that these measures are inconsistent with established global trade regulations.
India's involvement in these discussions is of significant importance, given its role as a substantial exporter of steel products, particularly to Italy, a member of the EU. These discussions underscore the need to strike a balance between global trade regulations and the specific needs and interests of individual countries.
EU's Safeguard Measure
The EU initially instituted its safeguard measure on certain steel product imports as a response to the imposition of additional duties on steel imports by the United States during the Trump administration. Switzerland, Brazil, Japan, China, Korea, Russia, and India expressed their disapproval of the EU's decision to uphold this safeguard measure. These countries argue that the measure runs contrary to the principles of the WTO. In contrast, the EU has stated that this safeguard will expire by June 2024.
India's Response
India, Korea, Switzerland, Japan, Russia, and Brazil have raised concerns about the UK's decision to maintain safeguard measures on specific steel products, contending that these measures do not adhere to WTO rules.
India, in response to the UK's safeguard measures, proposed additional customs duties on various products imported from the UK, including whiskey, cheese, and diesel engine parts. India estimated that the UK's safeguard measures had resulted in a decline in steel exports of approximately 219,000 tonnes, leading to duty collections of USD 247.7 million.
Safeguard Measures Under WTO
The WTO serves as a critical platform for the regulation of international trade, including discussions regarding safeguard measures. It offers member countries a forum to address and deliberate on trade-related issues. The forthcoming meeting of the WTO's Safeguards Committee is scheduled for April 2024.
Safeguard measures, in accordance with the WTO's Safeguards Agreement, enable member countries to enact temporary restrictions on imports of a product when their domestic industry faces substantial harm due to an unexpected surge in imports. These measures often involve the imposition of higher tariffs or other trade limitations, intended to foster equitable trade conditions and protect domestic industries. Safeguard measures, as stipulated by the WTO, should generally not exceed a four-year duration and are applicable to all imports, with a few exceptions.