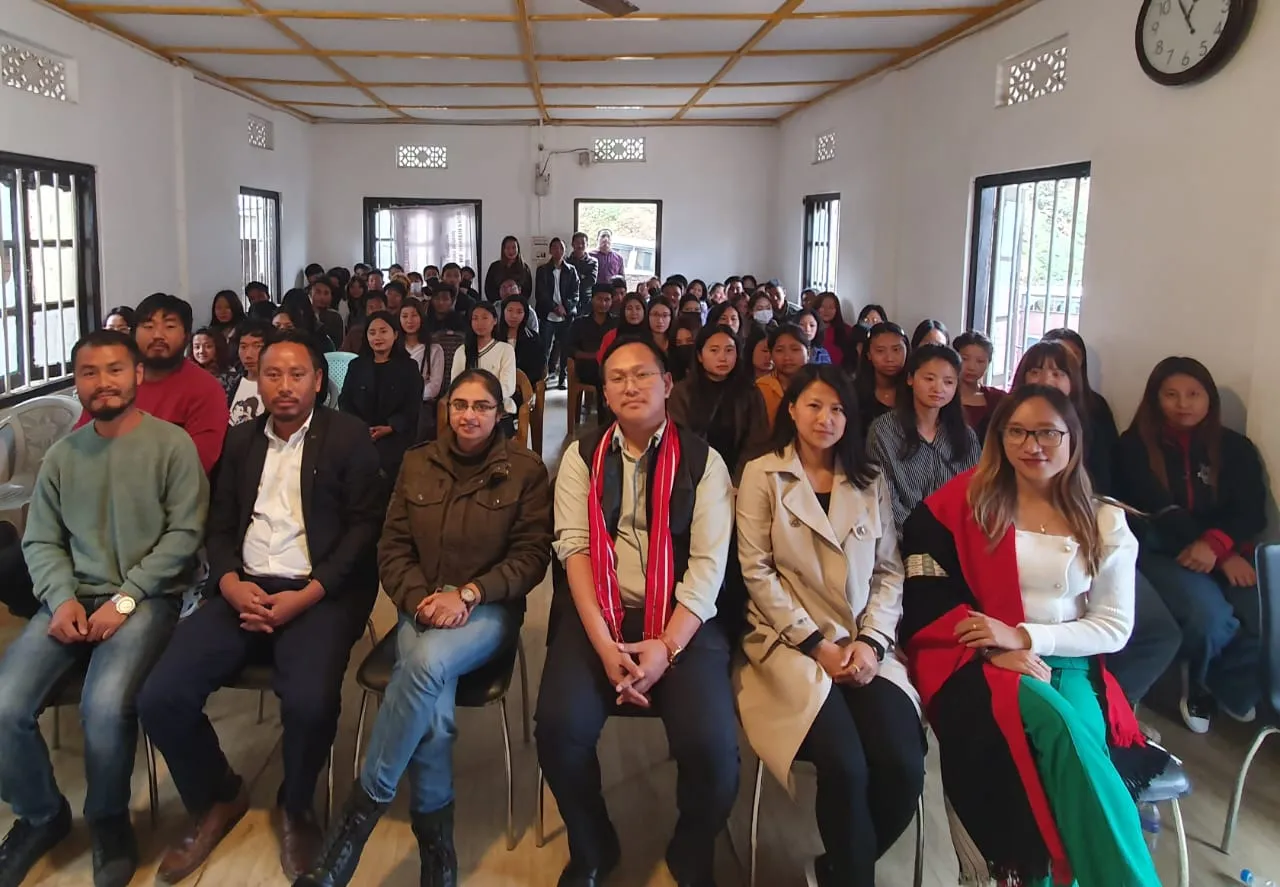 Dr. Pritpal Kaur, an IPS officer from the 2016 batch, is a shining example of someone who goes above and beyond in their profession. While many of us consider dedicating ourselves to a single job a noteworthy accomplishment, she excels in playing multiple roles with utmost efficiency. Not only is she a dentist-turned-police officer, but she also takes on the responsibilities of a counsellor and educator in her various postings.
With a vision to provide equal learning opportunities to students aspiring for competitive exams, Dr Kaur first started free coaching in Nagaland's Tuensang. The success inspired her to expand it to Noklak and then to Longleng where she is currently posted as SP.
DOORSTEP COACHING
"Distance and financial constraints should not hinder a student's educational and career aspirations," she told Indian Masterminds. Recognizing that many students couldn't afford the expenses of studying in Nagaland's bustling city of Dimapur or travelling all the way to Delhi, she resolved to bring quality coaching to their doorsteps. The ultimate goal is to level the playing field and ensure that everyone, regardless of their background, had an equal chance to pursue their dreams.
The coaching classes primarily focus on preparing students for the UPSC and Nagaland Public Service Commission (NPSC) exams, but they also extended support for other departmental competitive exams. "The classes are open to all graduates who have the determination and willingness to work hard," she shared.
MANAGING RESOURCES & TIME
To provide the best resources to the students, the officer along with other educators used their own salaries to purchase study materials from online platforms like Amazon. They also compiled and shared their own subject notes, enriching the learning experience for the students.
One of the challenges they faced was managing their professional responsibilities alongside the coaching classes. To ensure they could fulfil both commitments, they opted for early morning classes from 6 am to 10:30 am.
Dr. Samuel, EAC of Longleng administration, and Ms. Lenke, who is working in the art and culture department, share their expertise and insights, contributing to the holistic development of the students. "Approximately 11 of our former students secured employment in various government departments," Dr. Kaur informed.
OTHER INITIATIVES
While posted as SP, Noklak, Dr. Kaur had not only educated the youngsters of the district but knowing only too well that young impressionable minds might easily fall prey to the lure of drug sellers and insurgents, she came up with interesting means to lure the students towards educational pursuits instead. Continuing this line of action, she steered the youth of Noklak from making weapons towards making useful machines like electric bikes, cooking cum drier machines and oil-extracting machines.  
On the other hand, she was also on a mission to create awareness on menstrual hygiene. On her advice, the Weaving Women Cooperative Society of Noklak then started stitching sanitary pads for the women of the district and sold them at the cost of Rs 5, which led to a significant decline in the cases of uterus infection.